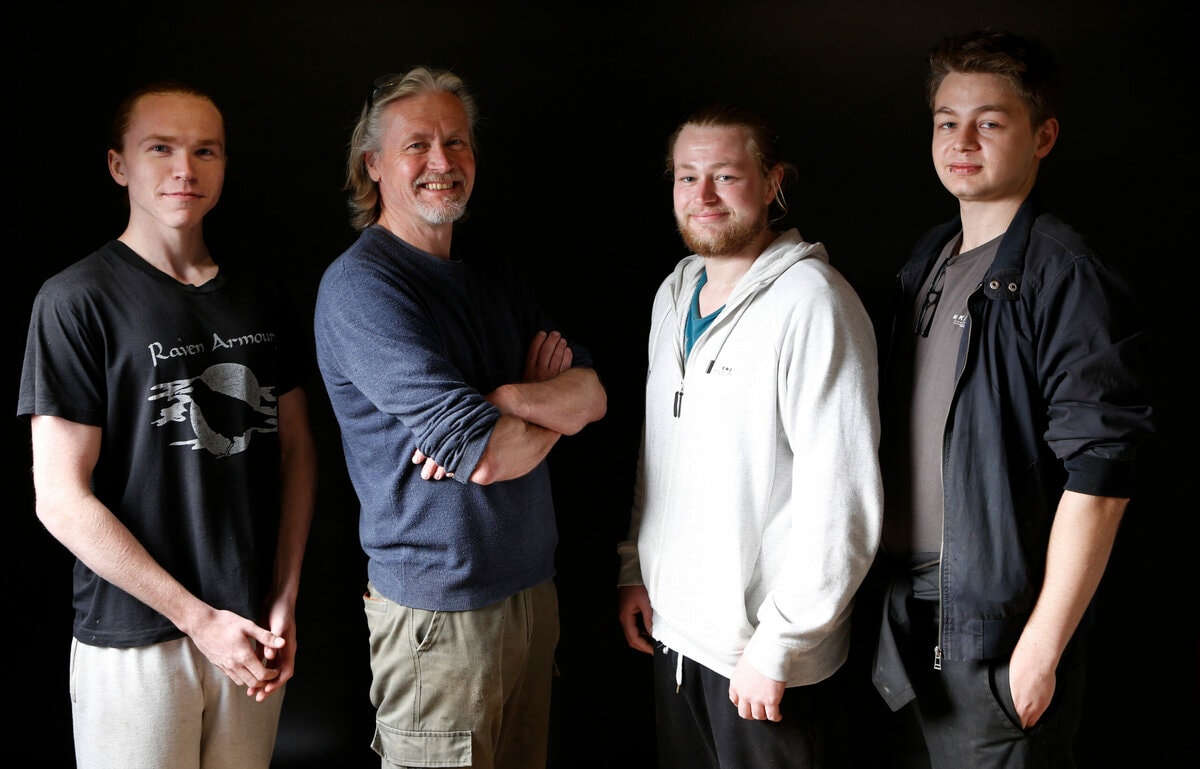 Established in 1987 Raven Armoury is a small family company of English Sword Makers, set in the heart of the Essex countryside. Over the past three decades Simon Fearnhamm, now joined by his three sons Robin, Thomas and Maxim, has forged an enviable reputation for fine quality, hand-made swords. During this time Raven Armoury has also become renowned for spectacular sculpture work in Steel, Bronze and Silver.
Every item is hand made using traditional techniques, with high quality materials and meticulous attention paid to every detail.
Specialising in made to order work, creating reproductions of original swords and daggers as well as custom designs and unique sculpture.
The Thaxted Gallery is open Monday to Friday from 11am to 6pm,
and at all other times by appointment only.
L-R, Maxim, Simon, Robin and Tom.